Serviced Residences

Our comprehensive array of spacious serviced suites provide a relaxed and homely ambience for your stay at the finest accommodation in Shah Alam without the constraints and costs of hotels.
High speed internet
Smart TV or with cable service
Fully-equipped kitchen
Housekeeping
24-hour three-tier security
Air-conditioning
Laundry
Swimming pool with children's wading pool
Playground
Playroom & reading room for children
High-end gym
Sky Park lounge
1-Bedroom Apartment
2-Bedroom Apartment
3-Bedroom Apartment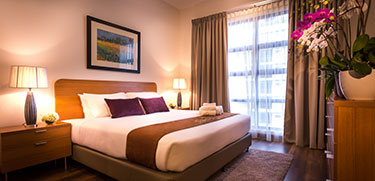 1-Bedroom Apartment
You have two sizes to choose from even with our smallest units — 590 sq ft (55m²) and 720 sq ft (67m²).
1 Bedroom
1 Bathroom
Details
2-Bedroom Apartment
Even more choices with three different types, ranging from 670 sq ft (62 m²) to Deluxe at 1,010 sq ft (94 m²).
2 Bedrooms
2 Bathrooms
Details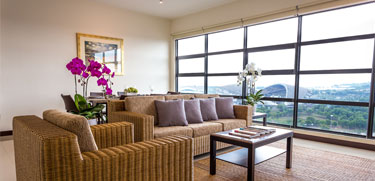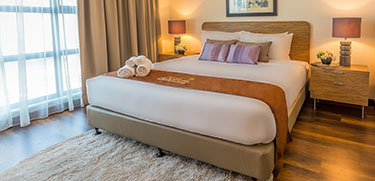 3-Bedroom Apartment
Our most spacious at 1,420 sq ft (132 m²) with 3+1 bathrooms for the whole family or a company of friends.
3 Bedrooms
3+1 Bathrooms
Details